Snow has come to the Pacific Northwest! Just in time for school's Winter Break, it has snowed for the past two days so now Jake will get an extra two days of vacation. He's very excited about the 5 inches we got and has been out tromping around in it even though it is only 26 degrees out there and the poor kid has no snow boots or waterproof gloves. I placed an order with Sierra Trading Post for gloves, Smartwool socks, a hat, and some socks for me. We will be more prepared next time!
Our plan to get a tree has been delayed once and, depending on the possible arrival of more snow, could be delayed again.
It is absolutely beautiful, this snowfall.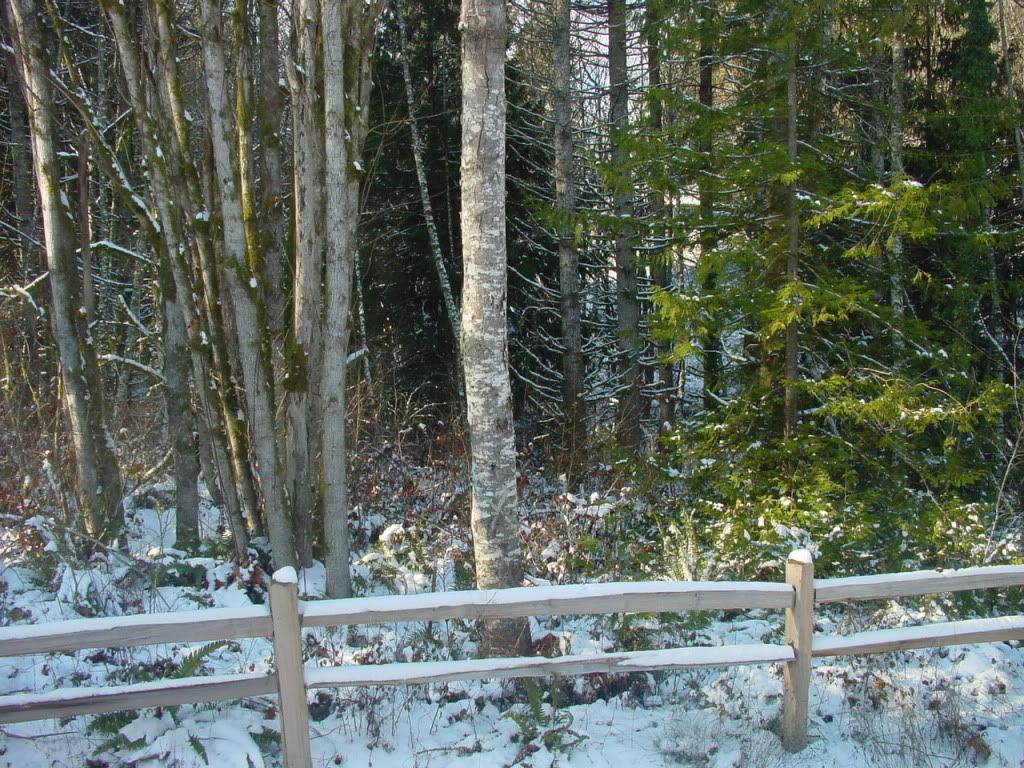 Christmas gifts are being made and hopefully will be ready before Wednesday although I see a late night spent embroidering a doll face in my near future.
That's our update here! I'll be back to fill in with pictures later.