I have never in my completely Washingtonian life seen so much snow here.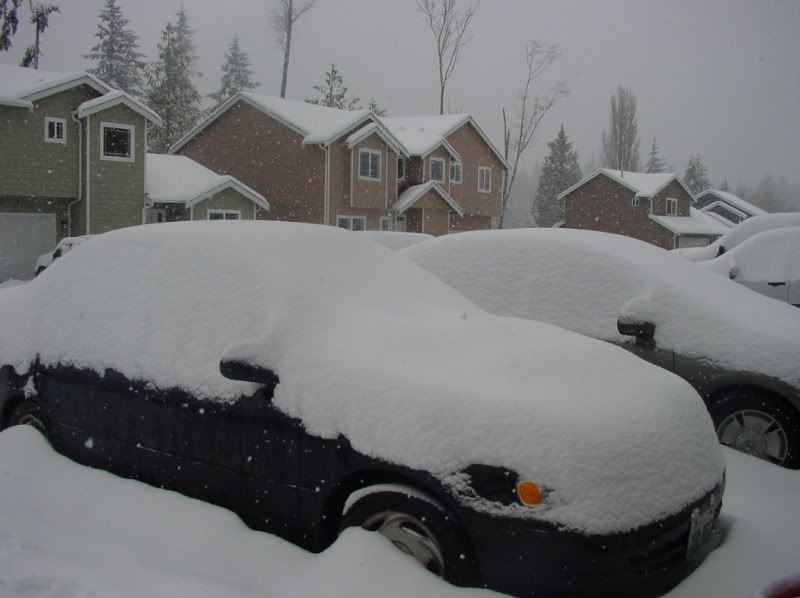 It has been snowing for 4 days now and we have over a foot of snow outside our door. I know there are a lot of places that see this much snow and more every year but this is very unusual for our area.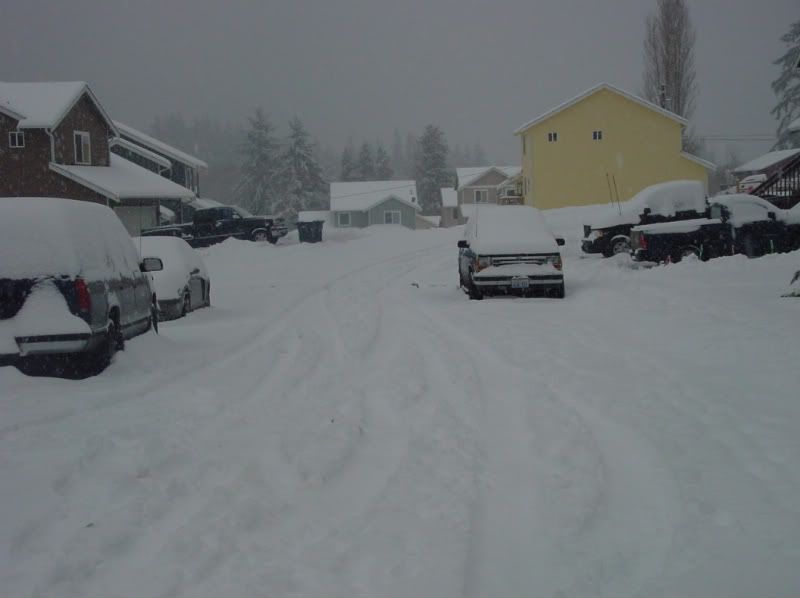 I, for one, am enjoying the cozy feeling of snow falling combined with a warm house, needlework, and tree decorating. We did get into town for a few hours yesterday. We picked up a tree, stocked up on food and other supplies, and made a trip out to my mom's house to collect mail. We've spent most of today decorating the tree and reading books while in between these activities doing laundry and cleaning and organizing other parts of our home. Jake spent lots of time out in the snow. We are enoying it while it lasts.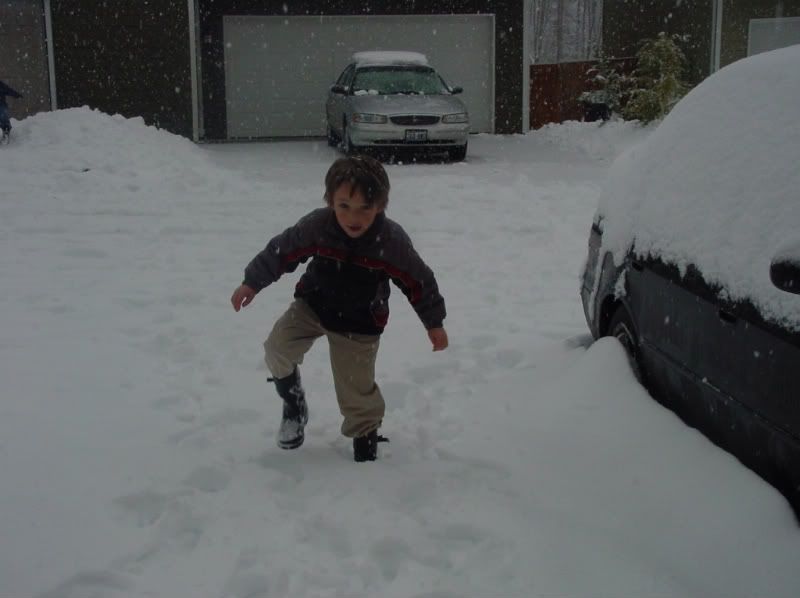 Our first tree in our new house is being adorned with cranberries and popcorn.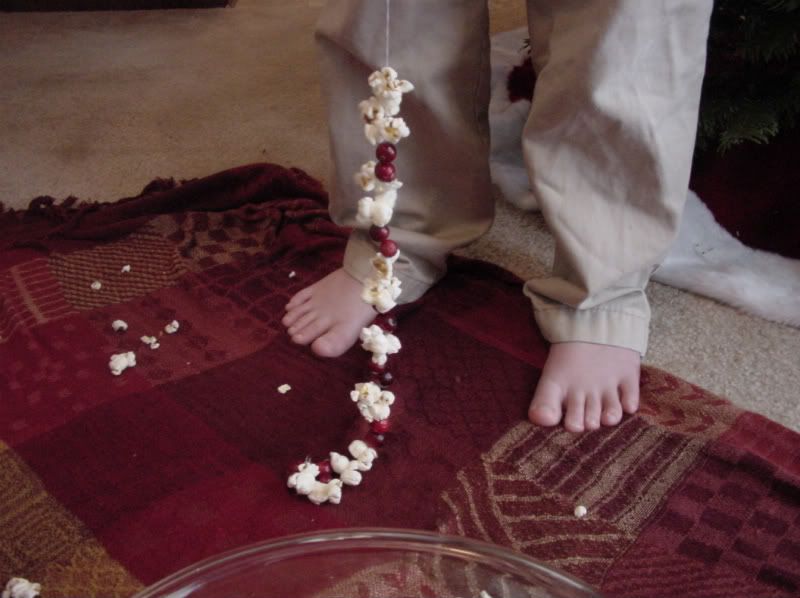 Though I'm not sure how things are going to come together for Christmas now (I still have little things to get for finishing touches on gifts) but somehow it all will. It is supposed to snow for the next 3-4 days before (can I say, finally) turning to rain before a little bit more snow around Christmas Day. We may never see a snowfall like this again so, I say, enjoy it!